In a tourist town, pets are bound to get left behind by visitors. Especially cats, which led to a growing feral cat population in Crescent City.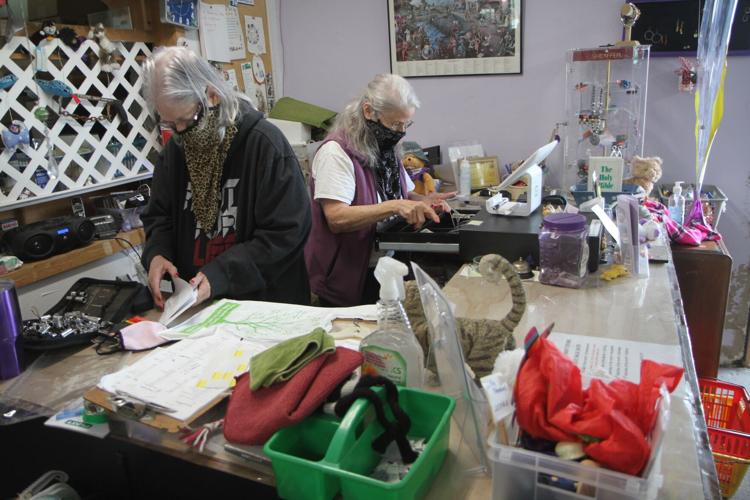 Katie Benoit and Dorothy Camarena have been working to reduce the number of feral cats here since a core group split from the Humane Society of Del Norte in 1992. Benoit said where members of the Humane Society wanted to concentrate on domestic cats, her group wanted to focus on feral cats. Thus they formed the Wild Feline Rescue of Del Norte.
Camarena, said at their peak, the feral cat population head count topped 50.
"We counted 50 and that is what we could see, as feral cats don't like to be seen," said Camarena. "The hungriest ones come out."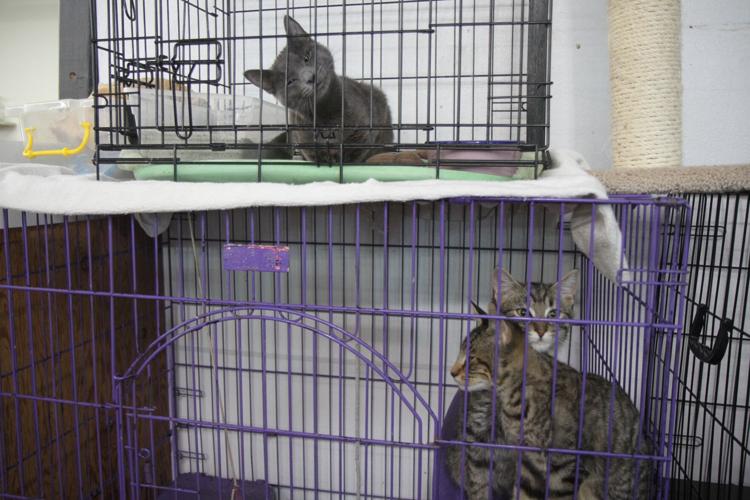 "You'll see a certain amount of them, then you won't see any. We spent years trapping and getting them altered and sending them back out," Benoit added. "And now, I don't see too many when I go out and feed."
How do they describe the feral cat problem in Crescent City now?
"Decreasing," said Benoit, president of the organization. "We started out at the six or so places we were feeding at the harbor. We have a route we go out, set places, and feed feral cats. When we can, we trap them, get them spade or neutered and return them. It's called TNR — trap neuter release."
She added they don't discuss the hot spots, to keep people from going there due to past abuses upon the feral cats.
"We had a guy who taught his kids how to crab. You catch kittens, put them in a cage and drown them," Benoit explained.
They go out between dusk and dark to feed the cats, giving them  a narrow window of opportunity — after the birds are out but before the raccoons come out.
"We want to catch them when the cats to come out," Benoit said.
She added they have just three regular volunteers, a few others who drop in over the years and a some others who choose to do community service with their nonprofit.
"I have a friend who comes with me to feed the cats for 15 years, Jan," Benoit said. "She decides whether to drive or feed, and if the weather is nasty, she feeds because she's got water proof stuff. She's named herself the Cat Food Fairy. If she can't come, then my husband comes with me."
"We've got the population down," Camarena added. "Between predators and natural selection, the average life expectancy for feral cats is two years. If they're taken care of by a group like ours, it's four years."
To help control the feral cat population, they have turned to one veterinarian, Rick Leither, who over the years who has done most of the surgeries.
"He owns the pawn shop. He's a retired vet with a licensed spay wagon at his home," Benoit said. "But he's retiring and moving to Montana."
Performing all those surgeries comes with a price. To pay for them, they opened up Purple Cat Thriftshop, with Camarena as current store manager. The Purple Cat is now in its fourth location at 457 Vance Avenue, next to the Best Western Hotel off Highway 101.
Benoit said they pay for all the cat care through selling the items at the thrift store and all items are donated.
"We take everything except furniture, because we're little old ladies, we can't haul that stuff in and out," she said.
"We're 100% volunteer. We're 100% donation. We don't buy things to sell," she added. "We pay for the utilities. We have paid off the building. We pay for the insurance. I've done the arithmetic and it's 98% for the cats. There are no other charities that brag about that. They'll say 57% goes to the charity. Wrong, 98%, honey. Because we're all willing to donate our time."
They also occasionally get domestic cats dropped off. They had five in the store as of Nov. 10.
"We adopt the cats out for $50, that includes the fact they've been spayed or neutered and had their flu shots," Benoit said.
They are in process of building a cat room up front with a glass wall so donated cats don't have to live in cages.
In addition, they have free certificates for spay or neuter services for anyone who comes in to ask, for cats and dogs. What they don't have enough of is volunteers.
"We're in desperate need for volunteers who are reliable," Benoit said. "Dorothy and I are getting older and we won't be here forever. Whether it's an hour a week, an hour a month or an hour a day, we'll take it. This will hopefully be here forever until all the cats in the world are spayed and neutered, and that's not going to happen."
To learn more, call 464-7729.