The Gasquet Raft Race has survived the COVID-19 pandemic.
Hundreds of people from surrounding communities flooded into the small unincorporated place about 18 miles northeast of Crescent City for the 52nd annual raft race Saturday, which was put on hold last year, and is more of a floating costume contest than a race.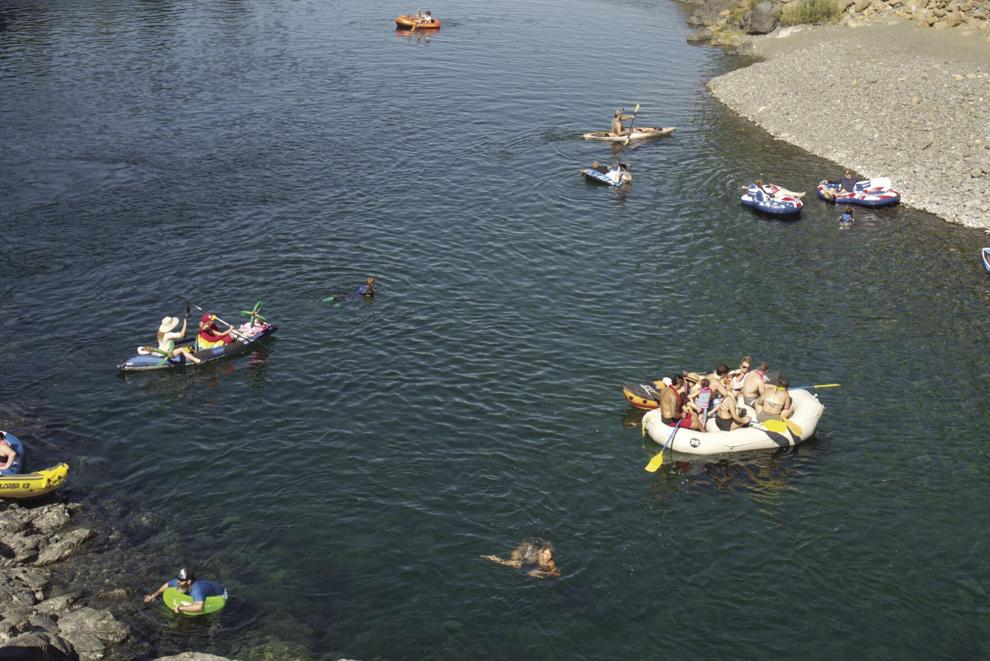 "Everybody just hangs out and has a good time; floating, shooting people with water guns and the barbeque afterward," said experienced floater Jeff Simon, who came from Grants Pass to participate.
Nick Hindman and Nick Stevens came from Brookings. As it was their first year participating, they didn't plan to float very far.
"It's going to be a short ride," said Stevens.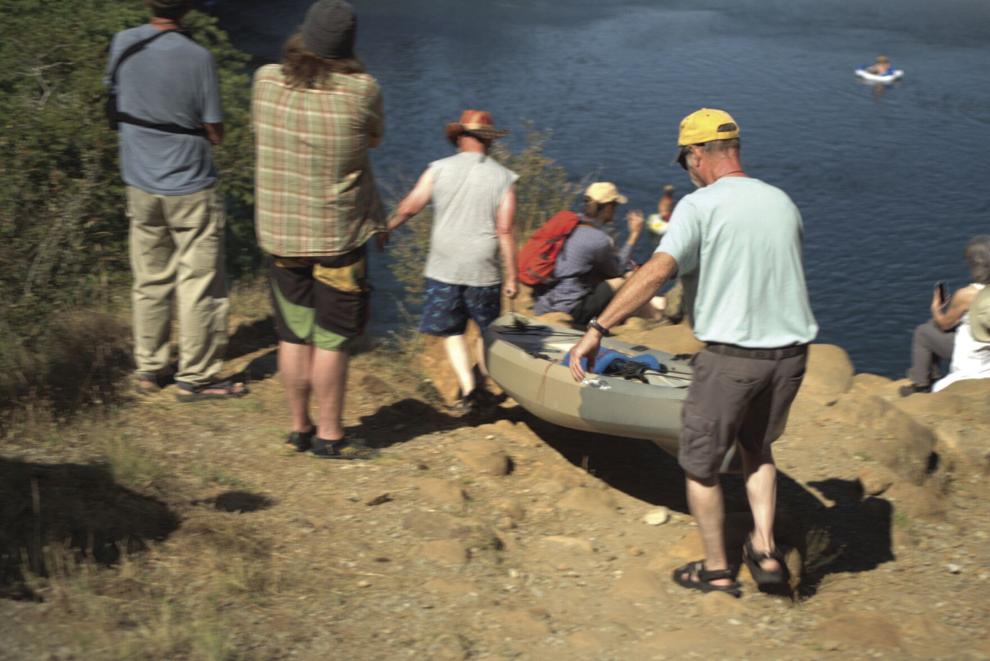 After the long — or short — float, participants flocked to the Gasquet American Legion 548 for live music, craft vendors and a beer tent manned by Port O' Pints Brewery. The event was created by the Gasquet post in 1969 as a fundraiser for legion's charitable efforts throughout the year, but it's free to participate, so all the money the veteran's group raises comes from raft race t-shirt sales.
Many attendees were sporting t-shirts they had acquired from raft races of decades past.
"They're a collector's item, we sell out every year," said Lane Tavasci, assistant event coordinator. Tavasci also said the event has grown dramatically in the past decade.
"It's just kind of the community spirit, most of us are Gasquet neighbors who live up here," said Tavasci. "I do it because I like giving back to the community."
Jamie Brassard is the post commander at the Gasquet post, as well as district commander of posts in Del Norte, Humboldt and Mendocino counties. Brassard said the funds from the raft race allow the local legion to assist veterans and their families with food, transportation to doctor's appointments and accessing their veteran's benefits, such as health care, which is often bogged down by endless paperwork.
"That's where the American Legion comes in; they go in and get all the paperwork that they need, and help them get everything signed," said Brassard.
To say Brassard comes from a military family would be an understatement. Her parents met in the Air Force, and both she and her son served in the Marines. Her husband, James Brassard, also served in the Navy and the Army.
"We come from a long line of veterans. I can trace my grandfather back to the Civil War," said Brassard.
Brassard said she knows what it's like to struggle as a veteran. Her former husband also served, but battled post-traumatic stress disorder and died by suicide as a result.
Now retired from the U.S. Forest Service, Brassard is focusing on expanding the legion's outreach efforts. Last year, they served about 60 members and their families, including several homeless veterans. During the pandemic, she started up monthly to-go meals from the legion hall.
"I have three guys that are out there. When we do a meal, they come in and tell me what they need," said Brassard. But, she said she can't help all of the homeless veterans, as many live deep in nearby forests and don't want help.
In addition to veteran's services, the legion also hands out scholarships to high school students each year, even if they aren't from a military family or don't plan to serve. They also sponsor local baseball teams, and last year, Brassard purchased and distributed Christmas presents to local Gasquet kids who wouldn't have had presents otherwise, as Toys for Tots was paused due to the pandemic.
So, if you're planning to participate in the Gasquet Raft Race next year, don't forget your t-shirt. To learn more about the American Legion and their activities, contact Jamie Brassard at 707-460-1075, 707-601-7125, or by email BrassJ@gmail.com.