Local restaurant owners received good news last Wednesday when they were allowed to reopen their doors to dine-in customers.
A press release from the Department of Health and Human Services declared Del Norte County had been downgraded to the red tier risk level, which means restaurants, places of worship and movie theaters can open to 25% capacity, among other changes.
The news comes after more than three months of restaurants like CC Diner and Ice Cream being unable to offer indoor dining. During the partial closure, co-owner Shaun Hartman missed being able to provide a retro diner experience for his customers.
"I have been working over the past few years to transform the ambience into a pop-culture destination," said Hartman. "You come in and there's comic books on the wall, there's Star Wars stuff and advertisements from old newspapers. I want people to come in and escape."
While his vintage decor might have been gathering dust, Hartman and his restaurant remained busy during the ban on dine-in service thanks to take-out and delivery orders, which he delivered himself.
Frustrated by the deliveries at first, Hartman said he had a realization about his impact on the community when he delivered an order to an ill customer, unable to get out of their chair.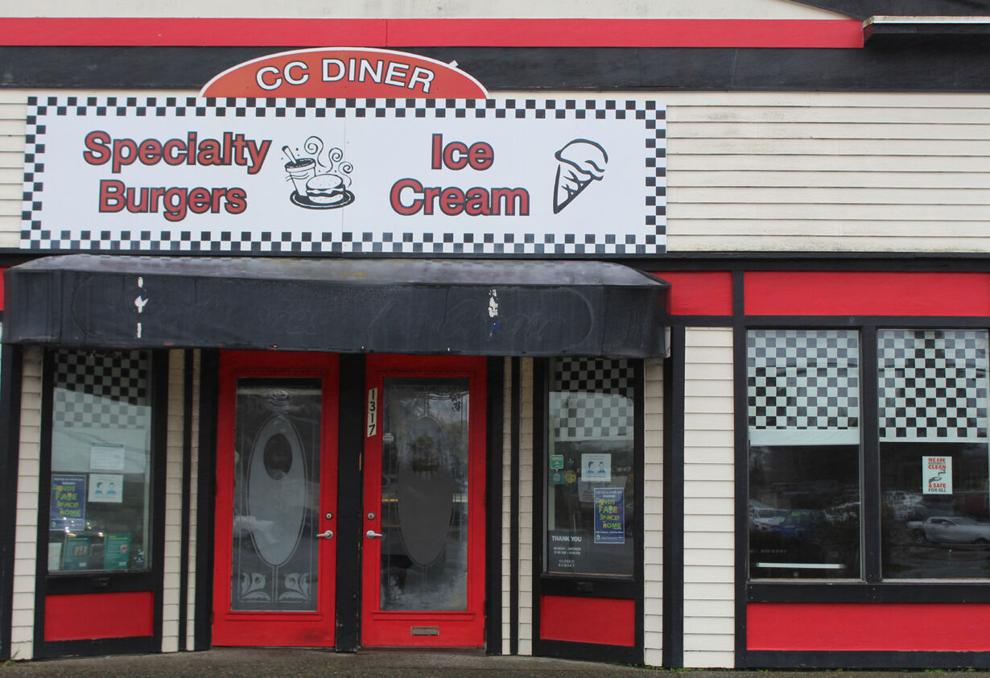 "I'd have to take it into his house...I saw how it made him feel. That was a moment for me when I realized this is more than food. People are in all sorts of conditions right now and this is really giving them something to smile about," said Hartman.
Darryl Winkelmann, owner of Enoteca with his partner Courtni Vanlandingham, has also been grateful for the Del Norte community throughout the pandemic. He urged the customers who have supported him through take-out orders to come in and sit down for a meal. They will probably taste the difference.
"To me, it just tastes better coming right off the grill. Your fries taste good, they are nice and crispy, your sandwiches are nice and fresh," Winkelmann said. "Opposed to take-out, when you put it in a to-go box, by the time you get home, it's cooled off. If you've got something hot, it sweats. The experience is different."
The pandemic closures have been bittersweet for Winkelmann and Enoteca. While implementing the various COVID restrictions in the restaurant has cost him money, long stents of indoor dining closures means he has had time to remodel and give his pirate-themed bistro a paint job.
"We did a complete nautical theme because of the area... we have the pirate ship and the skulls and the lights," said Winkelmann.
Besides two new murals painted by Jeff Winkelmann, Darryl's brother, customers can expect a new dance floor, sound system and updated bathrooms.
For Tiffany Brown, server at Fisherman's Restaurant and daughter of owners Troy and Janie Grant, the restaurant business has been her whole life. Her family has owned and operated Fisherman's for the past 23 years, and the Apple Peddler before that.
So, while Fisherman's has also done well during the dine-in ban thanks to a steady stream of take-out orders, Brown is anxious to see familiar faces in the restaurant once again.
"We definitely miss our regulars. There's people that do not get take-out, they would rather sit inside and get that experience with our employees and the ambiance of sitting down and hanging out," said Brown.
From coffee drinking fishermen to the younger crowd coming in for mimosas and a hangover breakfast, Fisherman's attracts all different types, said Brown.
Brown is both cautious and optimistic about the return to dine-in services, though, recalling the previous short-lived returns to dine-in services.
"That's one of our biggest fears is we do all this work and then we have to turn around in two weeks and lay people off," said Brown. "I hope the public is respectful of wearing a mask even if they don't believe in it, they just need to understand it needs to happen if they want to keep dine-in open in our town."
At the end of the day, restaurants need people as much as people need restaurants, said Hartman.
"I can't stress enough how important community support has been for restaurants during this time. I could do anything I could think of, but if people don't come and buy our food, then I've got nothing," said Hartman.
CC Diner and Ice Cream is located at 1319 Northcrest Dr, Crescent City, CA 95531. Known for the Baconater (with an "e") burger.
Fisherman's Restaurant is located at 700 US Highway 101 S Crescent City, CA 95531. Known for the clam chowder.
Enoteca is located at 960 3rd St, Crescent City, CA 95531. Known for the air-fried shrimp tacos.