The clean-up from Tuesday's regional windstorm was underway Wednesday morning, as a path of destruction greeted local residents and visitors.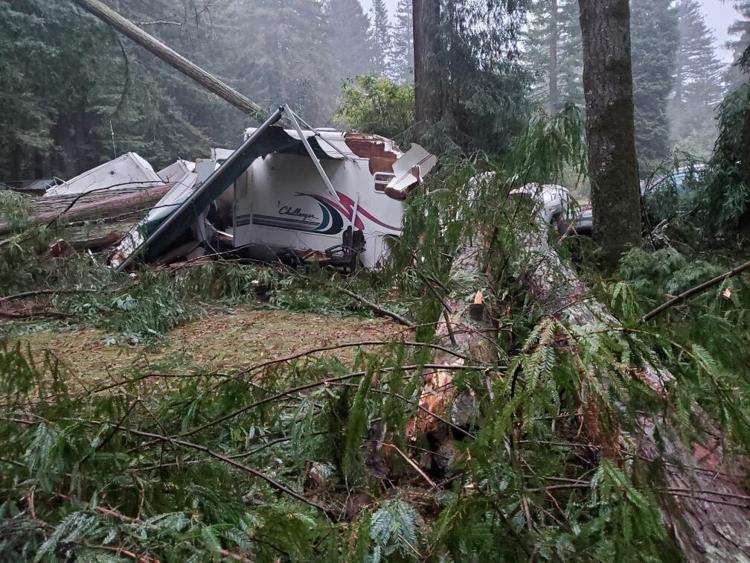 There had been no reports of injuries following what forecasters called a "historic bomb cyclone weather system" that swept across Curry and Del Norte counties, and south into California.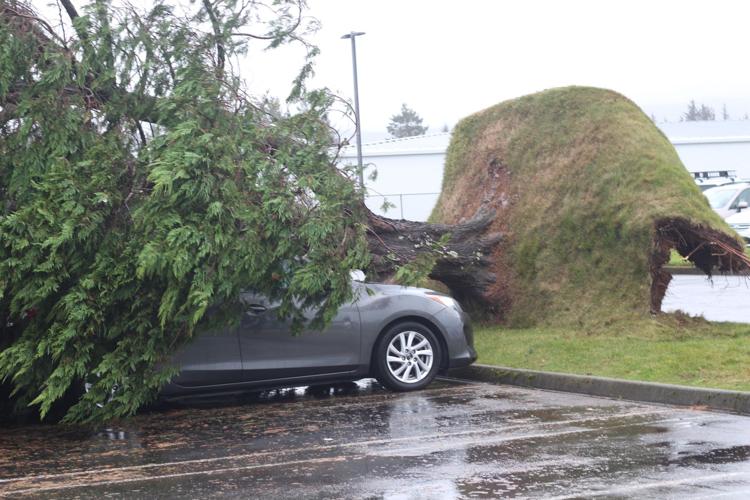 First-responders and utility crews were kept busy will a flurry of service calls, while drivers and pedestrians dodged a number of downed trees, fallen electrical wires, and other storm debris in roadways and along sidewalks.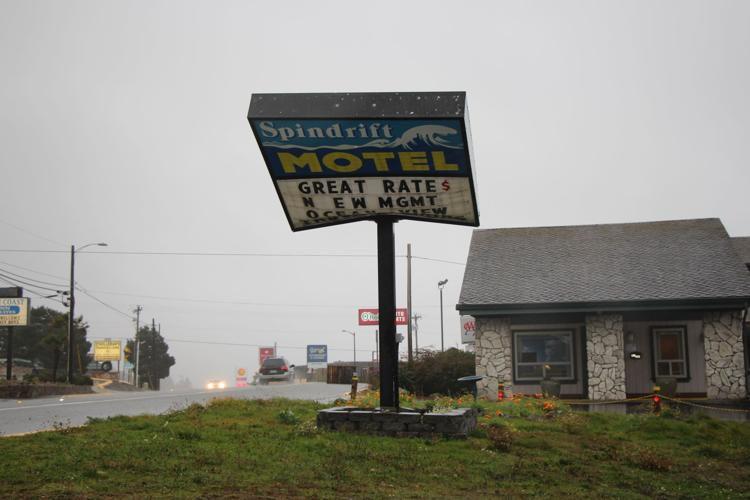 Brookings police reported no blocked streets by Wednesday morning after city, county and state works crews removed debris. Motorists were warned that some outlying roadways might still be blocked by downed trees.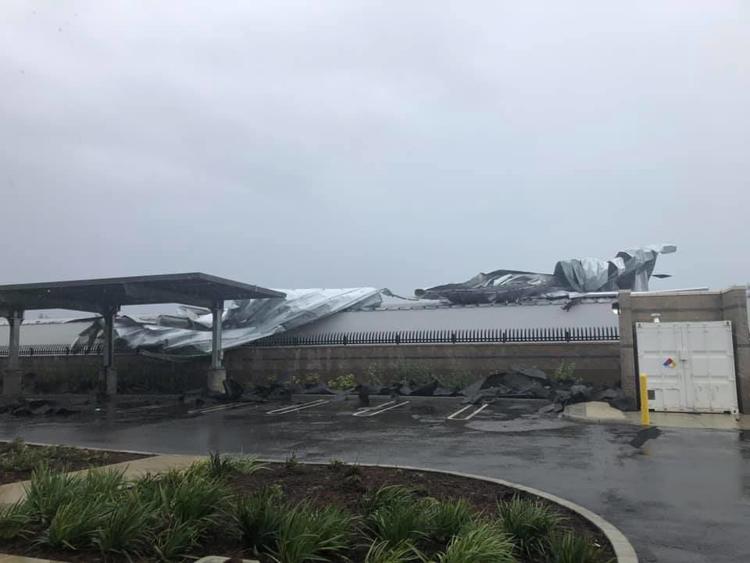 In Crescent City, Russell Kinikin, the Ace Hardware assistant manager, said that at about 1 p.m. Tuesday one of his lumber buildings lost about 7,000 square feet of roof from a 120,000-square-foot facility. 
Kinikin said the wind caused no damage to the main store nor to any merchandise or vehicles. Crescent City Ace Hardware was open for regular business on Wednesday. 
Crescent City Manager Eric Wier said the storm kept emergency responders tied up throughout the day Tuesday and into the night. "The major issue with this storm was not major rain, but major wind creating a lot of unusual scenarios and power outages," Wier said.
Emergency calls put a significant demand on the city's response resources, Wier said. He estimated that more than 40 911 calls were received from noon-9 p.m. Tuesday.
Wier said the 60-mph winds hitting Crescent City, combined with king tides, created a storm surge considerably larger than normal. As a result, he said, portions of Howe Drive and the B Street Pier were closed. 
In addition, Wier said, the wind caused one trailer tent at the Shoreline RV park to flip and tore off a portion of the roof at Ace Hardware, 840 East Washington Blvd. 
"Also, at the Shoreline RV park we asked campers to move back from the beachfront sites due to the high tides. We made sure they had things tied down," he said. 
As for utilities, Wier said many of the 21 lift stations in the city and adjacent areas, which operate the sewers, don't have generators attached. So throughout the night, crews took generators to these sites to maintain operations. 
He said the storm also caused issues with communications involving the city's water systems. "But there were no outages with water and sewer systems. They ran without loss of service throughout the night. We have a lot of tired crews this morning," Wier said. 
He added that non-essential city staff were sent home midday because of energy brownouts, which can cause substantial damage to the municipal computer systems.
"Hats off to Pacific Power as well," said Wier. "Multiple trees came down. We had reports of damaged transmission mains outside town, so we expected a lot longer outages, to at least 1 or 2 a.m. But Pacific Power evaluated the situation and had power back on around 11 p.m. 
"That was not expected. It was a welcome site, especially since colder temperatures are expected. With a sustained power outage, the drain on our resources would have been substantial," Wier said.
California Highway Patrol public information officer Brandy Gonzalas said CHP deputies responded to calls to help clear debris, plus reports of downed power lines. At one point, she said, residents lost cell service along U.S. Highway 199. 
Gonzalas said there were no major injuries or fatalities reported.
Pacific Power crews worked throughout the night repairing storm-damaged equipment in northern California and southern Oregon, to restore power to customers affected by a powerful Pacific storm with high winds and heavy mountain snow. 
According to the utility, the number of customers affected had been reduced from about 19,000 at the peak of the storm to some 1,700 by 10 a.m. Wednesday. Pacific Power brought in additional crews to continue restoration efforts Wednesday morning.
Jacob Knudsen, marketing and member services manager at Coos-Curry Electric Co-Op, said approximately 3,500 members had power interrupted for more than a few minutes due to the storm. The utility estimated that the majority of outages would be resolved by Wednesday afternoon.
Knudsen said those outages were caused by branches, trees and debris being blown into the power lines. "We sustained only minor infrastructure damage, with just three poles being broken," he said. 
"Our power grid proved to be very resilient. We weathered a significant weather event with only minor damage."