Kenneth "Ken" Varney passed away on November 11, 2020, in Vernon, Arizona, where he lived with his sister, Kathy, and her family. He was born on September 26, 1955 at the old Seaside Hospital to Kenneth and Hattie Varney. He was the proud father to Kendra Jean Varney and Kenneth Marshall David Varney, brother to Therese Varney, Kathy Schlichting (Elwin) and Charlene Varney.
Ken grew up in Crescent City and attended St. Joseph's Catholic School and Del Norte High, where he played basketball and football. After high school, Ken got into logging old growth redwood trees and loved what he did. Ken was a logger for over 30 years, traveling wherever the work was, making friends everywhere he went. He was very proud of the time he spent as a logger, but nothing made him prouder in life than his children, Kendra Jean and Marshall, whom he adored. Anyone who knew Ken knew how much he loved them and how he wanted to be a better man because of them.
Ken had a love for lighthouses and cruising the beaches for sand dollars. He loved Chevy Novas and owned one for years. Another thing Ken loved to do was run on the beach. He also loved and emulated John Wayne, often referring to himself as Kenneth, "The Duke" Varna'. Ken was known for his sense of humor, his generosity, and his loyalty to his friends, many of whom he knew for most of his life. Later in life, Ken spent his time making lamps and other items from curly birdseye redwood and gifting them to friends and family. Ken will be remembered by all fondly as a loving father, a good friend, and for his love of sharing stories with anyone he met.
Ken will be interred at the Saint Joseph's cemetery in Crescent City. A graveside service will take place on December 29, 2020 at 11:00 am and the public is invited.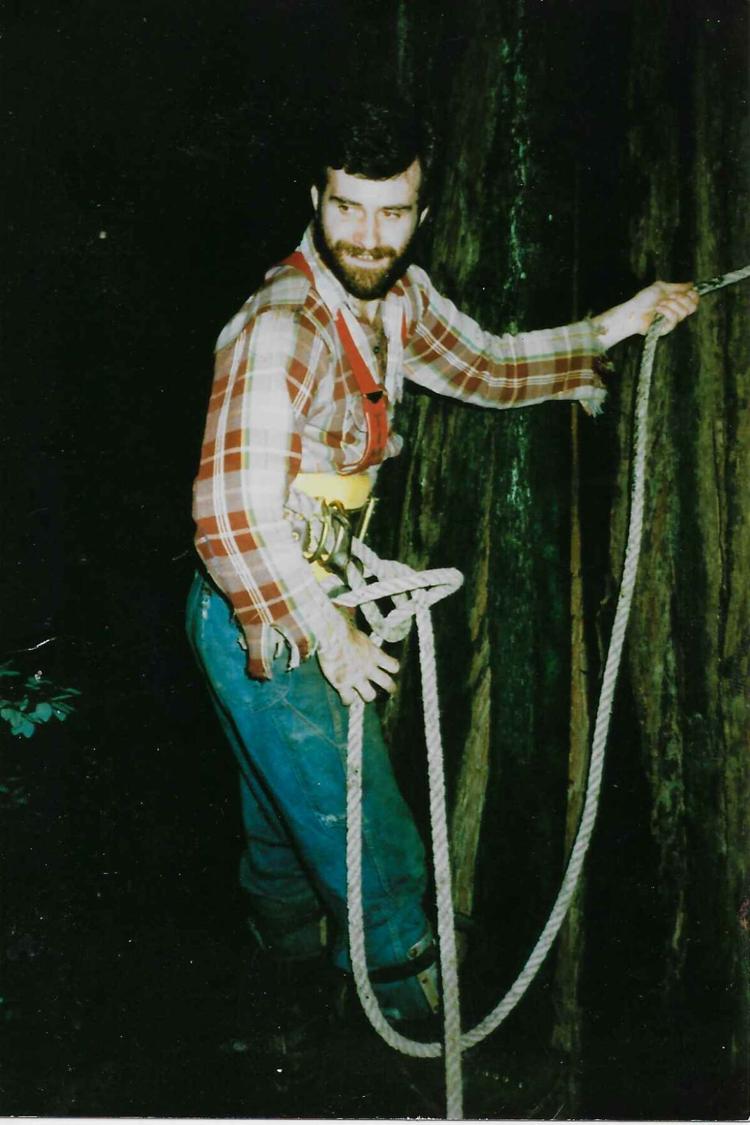 To plant a tree

in memory of Kenneth Varney

as a living tribute, please visit Tribute Store.