Born 1947 in Oklahoma, Suzanne saddled up unexpectedly for her last trail ride on Wednesday August 25, 2021 following a heart attack. A devout cowgirl, she will be remembered as a bellydancer, bowler, poet, genealogist, empath, and lover of all sentient beings. A beloved mother, she was known as a legendary host of potluck taco bars, bonfires, and card game nights. Before retirement, she worked as a secretary, cake decorator, flagger, housekeeper, paraeducator, and was self employed at Suzanne's Stables horse boarding. Remembered as a creative soul, she was a skilled writer, poet, and community theater actress. She was not a person prone to rest and believed in hard work, at great expense to her body. Her greatest joy these last few years was taking her horses out for a beach ride with a friend. She was preceded in death by her parents, brother, and sisters. Survived by Daughter Tara Witcher and Sarina Elliott, may her soul rest in peace, love, and light. The family wishes to express gratitude to the tremendous neighbors and friends who helped her maintain independence these last few years: Roxanne & Gary, Beverly & Victory, Amber, Amanda, Leah, and others.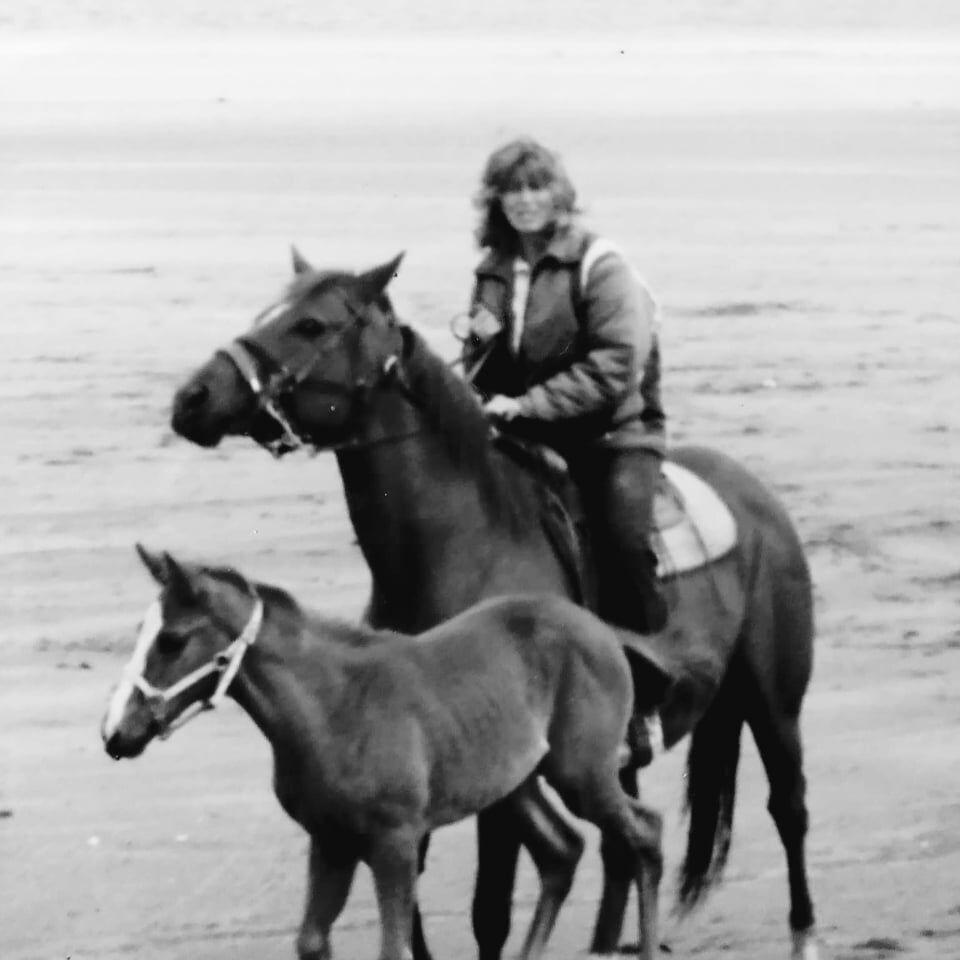 The Last Trail Ride
She rides a different
trail now.
Guess you could say she's scouted out ahead of us…
Only this time, she didn't get to take her horse.
It meant leaving the rest of you back at camp,
so to speak.
Eventually we will all take this trail and head home.
But this will be the BEST trail ride ever.
No more pain,
nor suffering.
Life sure has a way of leaving some rough saddle sores but it was worth it!
Take care and we'll catch up at the pass!
--Suzanne, circa 1980
To plant a tree

in memory of Suzanne Clough

as a living tribute, please visit Tribute Store.